"The gods wanted to crown their creation and on the last day they turned tears, stars and the breeze of the sea into these isles…"
(George Bernard Shaw)
…one of the most amazing destinations of Europe, fascinating and breathtaking natural beauty, unique historical and archaeological sites and a long tradition of warm hospitality.
The Croatian coast, one of the most beautiful in the world, is 5.835 kilometres long with over a thousand islands.
- exactly 1.185 - each fascinating by its own unique charm.
At least you should discover one of them!
You do not have to be a millionaire to have an island all for yourself - only 67 islands are inhabited, so you will always find one to be yours alone.
…perhaps with your own lighthouse…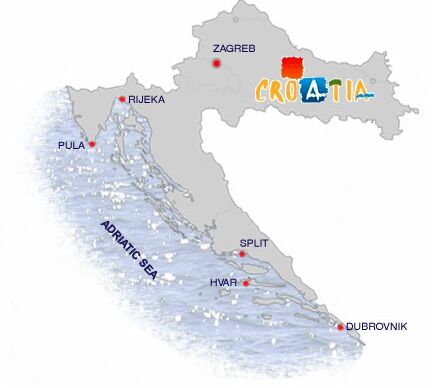 Croatia offers an extensive diversity of nature and culture. In few other places so many different cultural traditions merge in this kind. Various historical circumstances made this area a meeting point for different influences, the west and the east.
In Croatia you will still find potters who inherited their craft from ancient times. On the islands winemakers still make famous quality wines from grape varieties introduced by the ancient Greeks.
…and not to forget about the cultural and historical monuments on the UNESCO World Heritage List:
- Diocletian's palace in Split
- Old centre of Trogir
- Euphrasian Basilica in Porec
- City of Dubrovnik
- Plitvice Lakes National Park
- Cathedral in Sibenik
Few Mediterranean destinations offer such a beauty as well as cultural and historical heritage.